Podcast Summary
Commentaries on music from NPR's Here and Now and elsewhere...
Author Tim Riley has written books on the Beatles, Bob Dylan, and Madonna, and his most recent title is FEVER: HOW ROCK'N'ROLL TRANSFORMED GENDER IN AMERICA (Picador 2005). He is at work on a major new biography of John Lennon for W.W. Norton slated for 2009. His music commentary is featured regularly on NPR's HERE AND NOW, the nationally-syndicated show produced weekdays out of WBUR-FM in Boston.
About Tim Riley

NPR CRITIC, AUTHOR, PIANIST, and SPEAKER TIM RILEY reviews pop and classical music for NPR's HERE AND NOW, and has written for the HUFFINGTON POST, THE WASHINGTON POST, SLATE.COM and SALON.COM. He was trained as a classical pianist at Oberlin and Eastman, and remains among the few critics who writes about both "high" and "low" culture and their overlapping concerns. Brown University sponsored Riley as Critic-In Residence in 2008, and his first book, Tell Me Why: A Beatles Commentary (Knopf/Vintage 1988), was hailed by the New York Times as bringing "new insight to the act we've known for all these years..." A staple author in college courses on rock culture, he gave a keynote address at BEATLES 2000, the first international academic conference in Finland. Since condemning the rap group Public Enemy for anti-semitic remarks in his 1990 Boston PHOENIX column, Riley has given lively multi-media lectures at colleges and cultural centers like the Chautauqua Festival on "Censorship in the Arts," and "Rock History." His current projects include the music metaportal, the RILEY ROCK INDEX.com, the Norton Rock Reader, and a major new biography of John Lennon for W.W. Norton (2010). In 2009 he was named Journalist in Residence at Emerson College.
Let this podcaster know that you like their show and want another episode:
I want more!
Your donations make this
podcast possible.
Share Podcast
Subscribe to this Podcast
NPR music reviews
May 06, 2011 05:59 PM PDT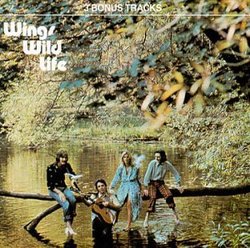 Mickey and Sylvia > Wings (1973) > Tim Riley remix
September 10, 2010 09:18 AM PDT
Smackdown debate: Beatles vs. Stones, Oldham Refs...
July 24, 2009 03:46 PM PDT
June 26, 2009 07:46 PM PDT
"The pure products of America go crazy..." Talking with Anthony DeCurtis on NPR's On Point, broadcast June 26, 2009
April 27, 2009 07:50 PM PDT
Arthur Phillips's new novel, The Song Is You, binds together fiction with music criticism using sharp musical descriptions to steer terrific characters. A talk with Phillips and Tim Riley, hosted by Tom Ashbrook.
February 06, 2009 06:20 PM PST
Jon Nelson hosts "
Some Assembly Required
," which specializes in underground sound collage and mashups. As "
Escape Mechanism
," he's released an album of his own, "Emphasis Added." This
ON POINT
interview includes music from Nelson, Eno and Byrne, Eric B and Rakim, Girl Talk, People Like Us, Wobbly, Turnstylz, and DJ callers who argue for a new musicianship. Broadcast on Thursday, February 5, 2009.
January 28, 2009 11:13 AM PST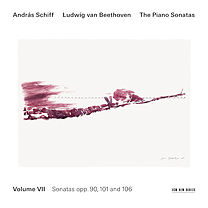 The intrepid Hungarian Andras Schiff released his Late Beethoven sonatas to complete his ECM cycle last fall. Here's the review, with excerpts from his podcasts at Wigmore Hall.
November 19, 2008 06:29 AM PST
A long chat with Scott Woods of rockcritics.com about the top ten Beatle books, the state of Beatle scholarship, and the state of criticism.
Visit: http://rockcritics.com
November 13, 2008 06:50 PM PST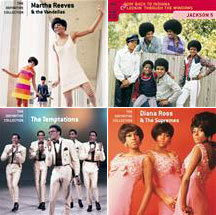 Talking about Lisa Robinson's oral history of Motown in the current issue of Vanity Fair... On Point, NPR, Thursday, November 13, 2008